EVERY DAY MATTER/TODOS LOS DÍAS IMPORTAN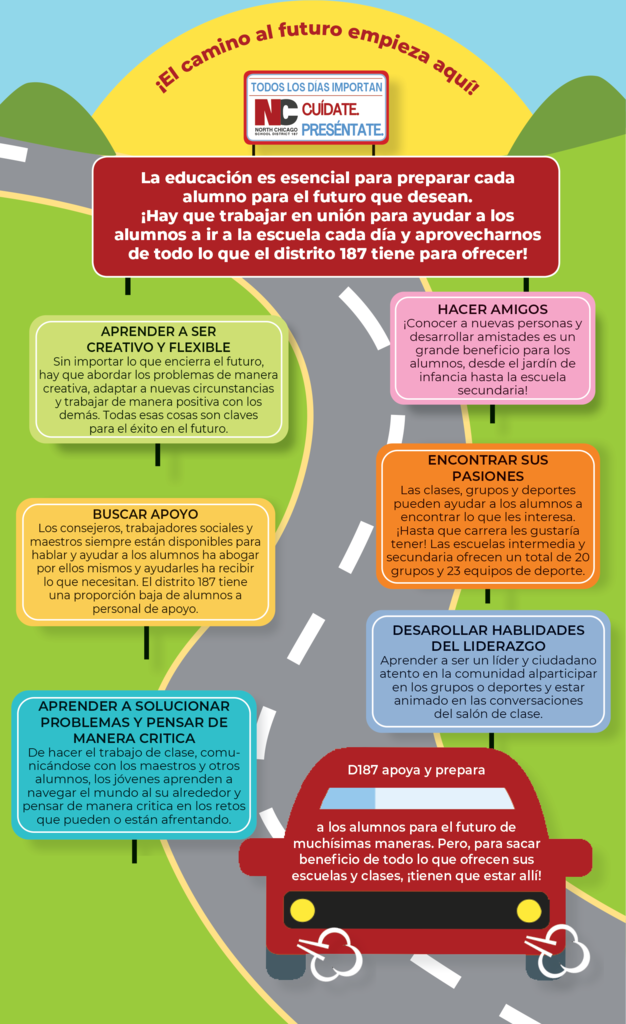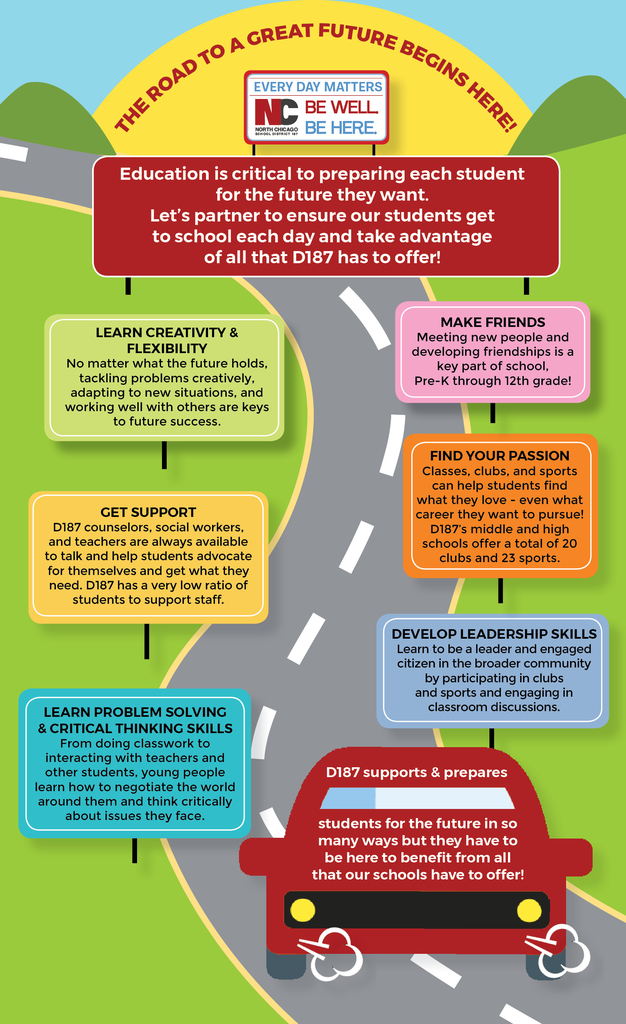 Last Chance - D187 Families/Última oportunidad - Familias D187 Thursday, May 19 @ NMSA (Door 9) 5:30 - 7:30 pm/Jueves, 19 de mayo @ NMSA (Puerta 9) 5:30 - 7:30 pm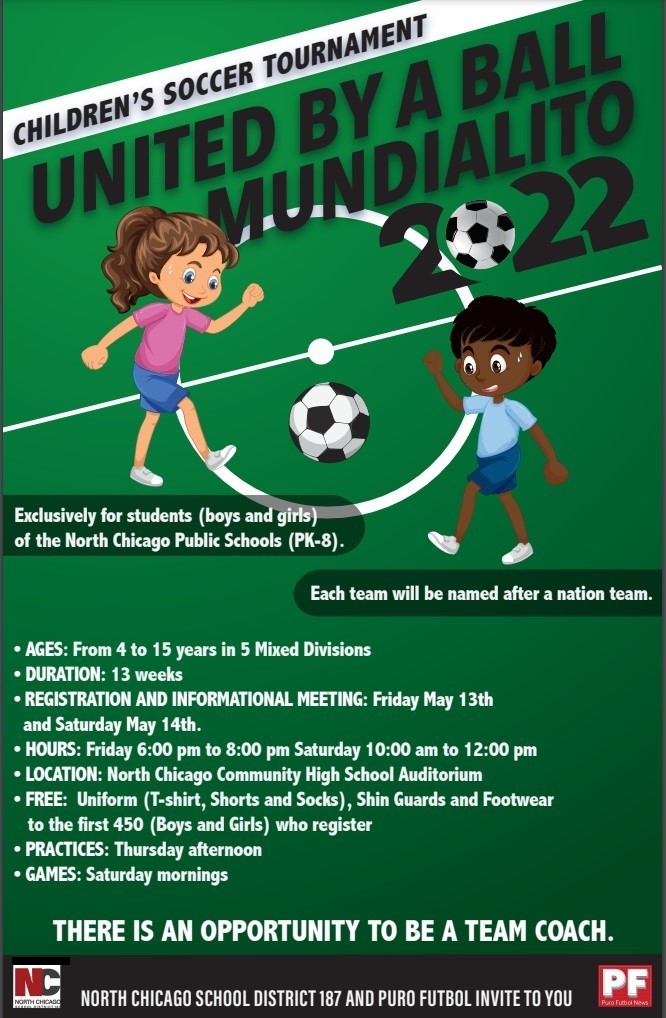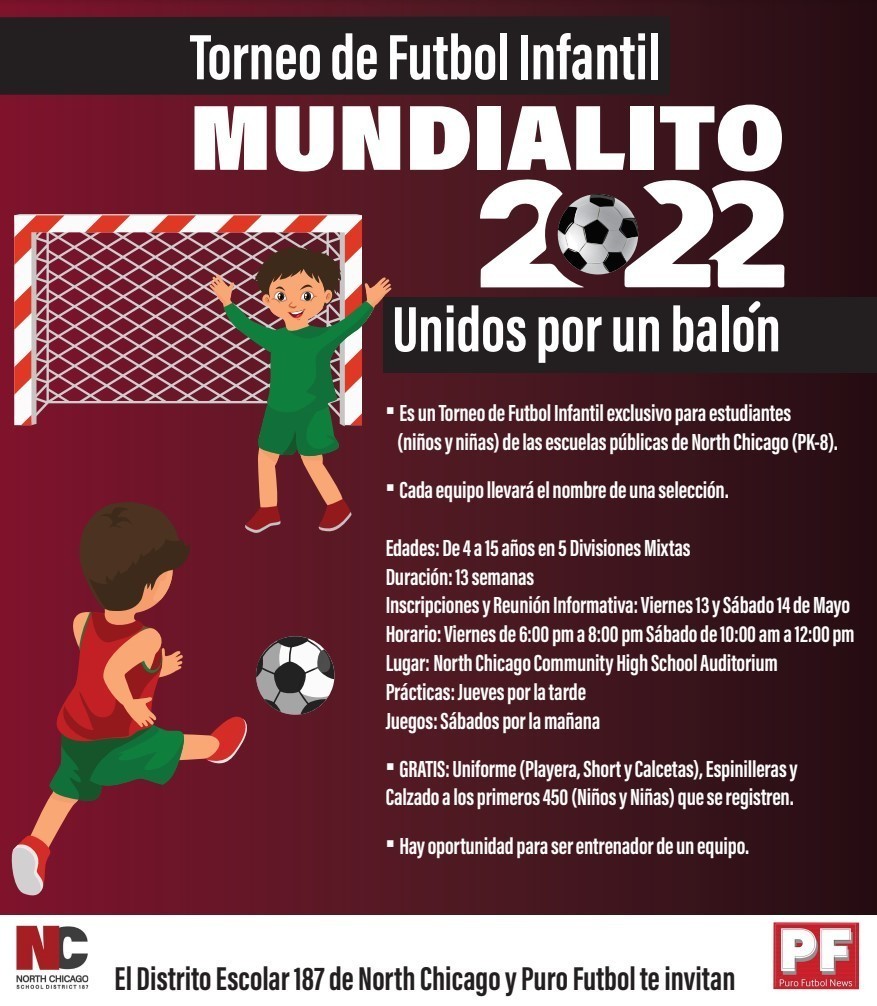 LAST CHANCE/ÚLTIMA OPORTUNIDAD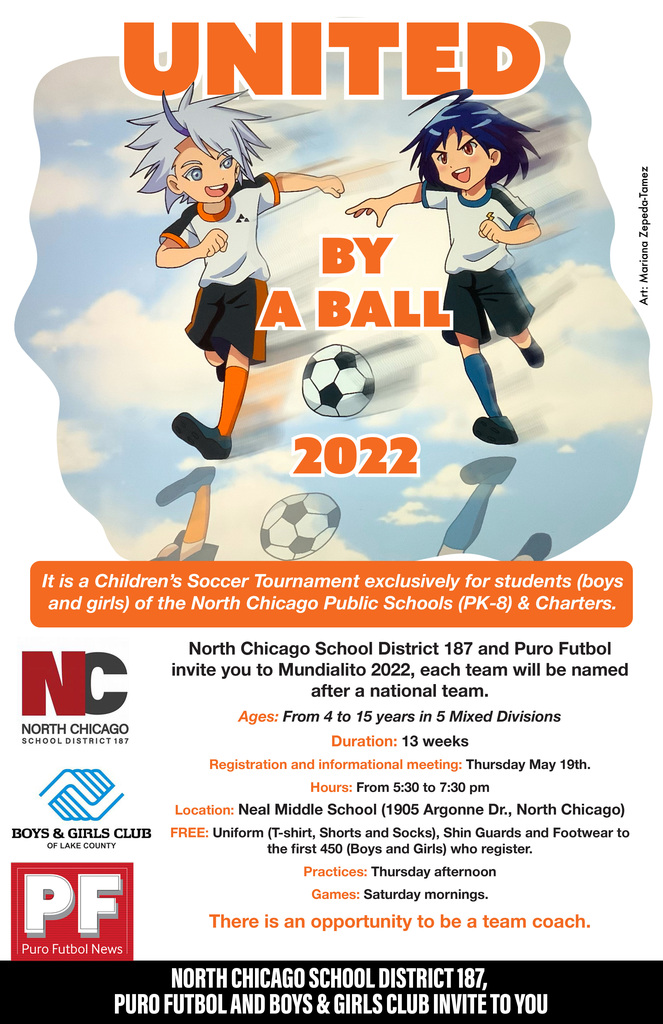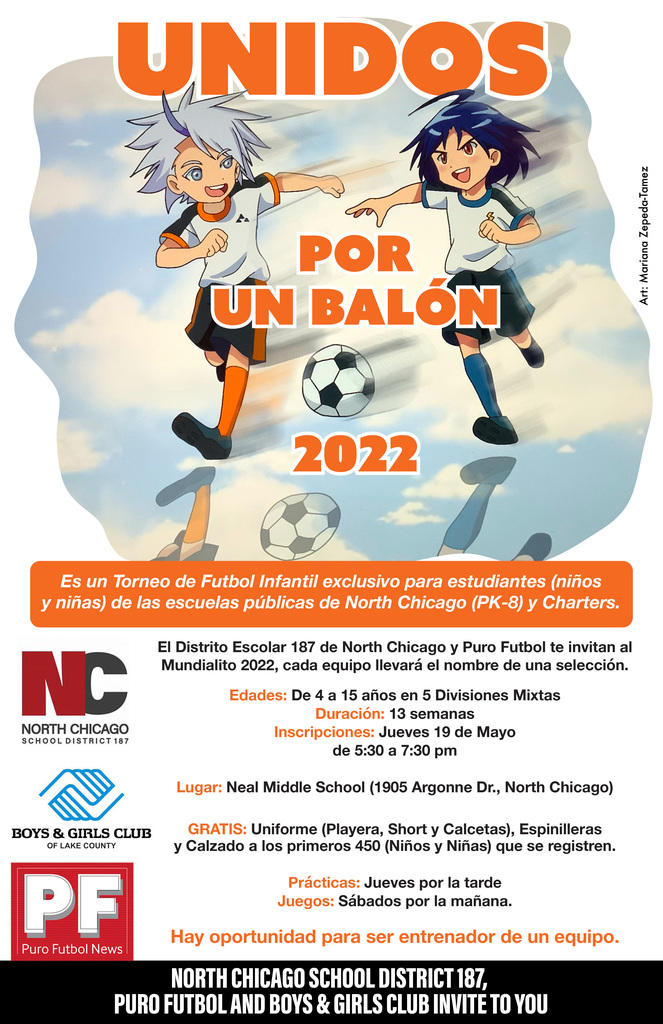 D187 Music Department Presents... D187 Departamento de Música Presenta...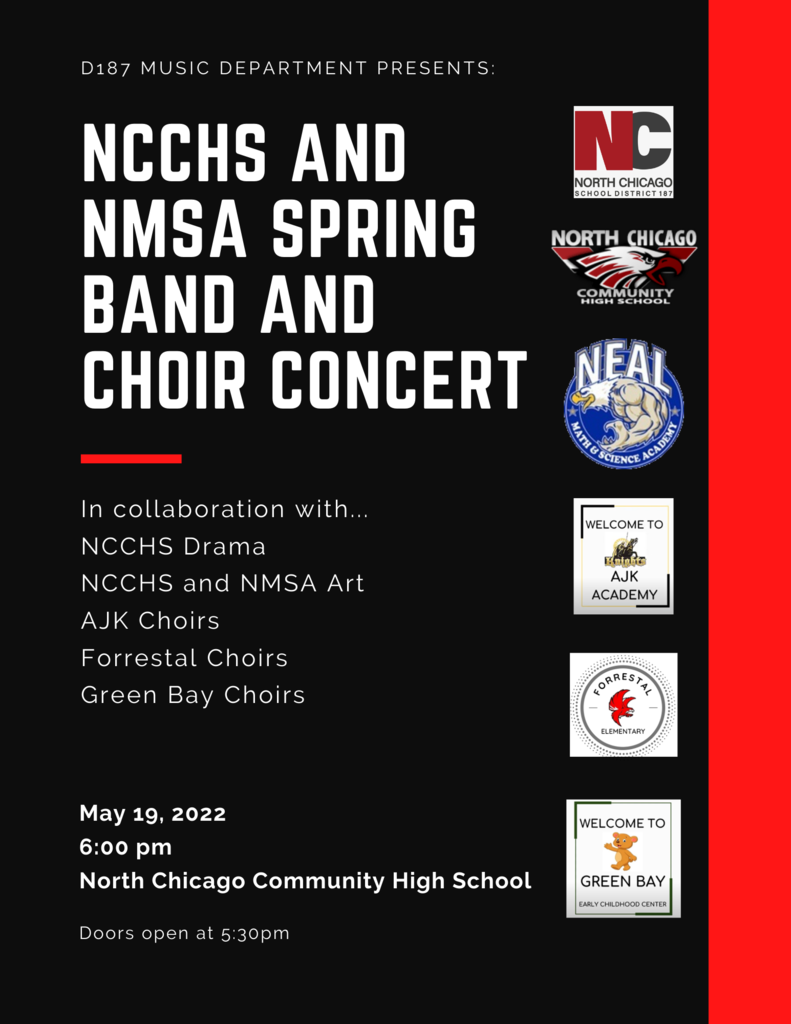 D187 ISBE Update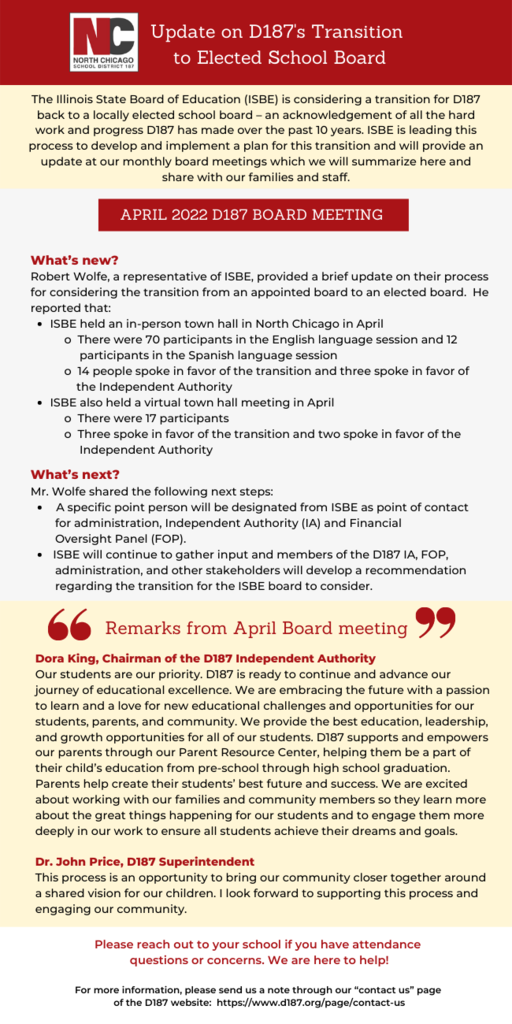 United by a Ball Mundialito 2022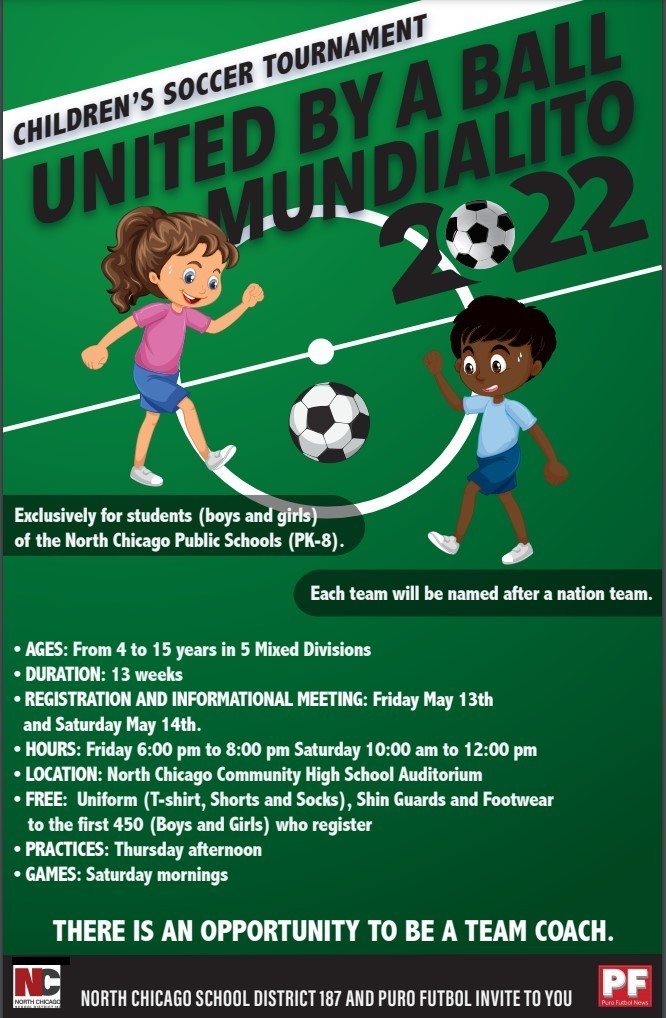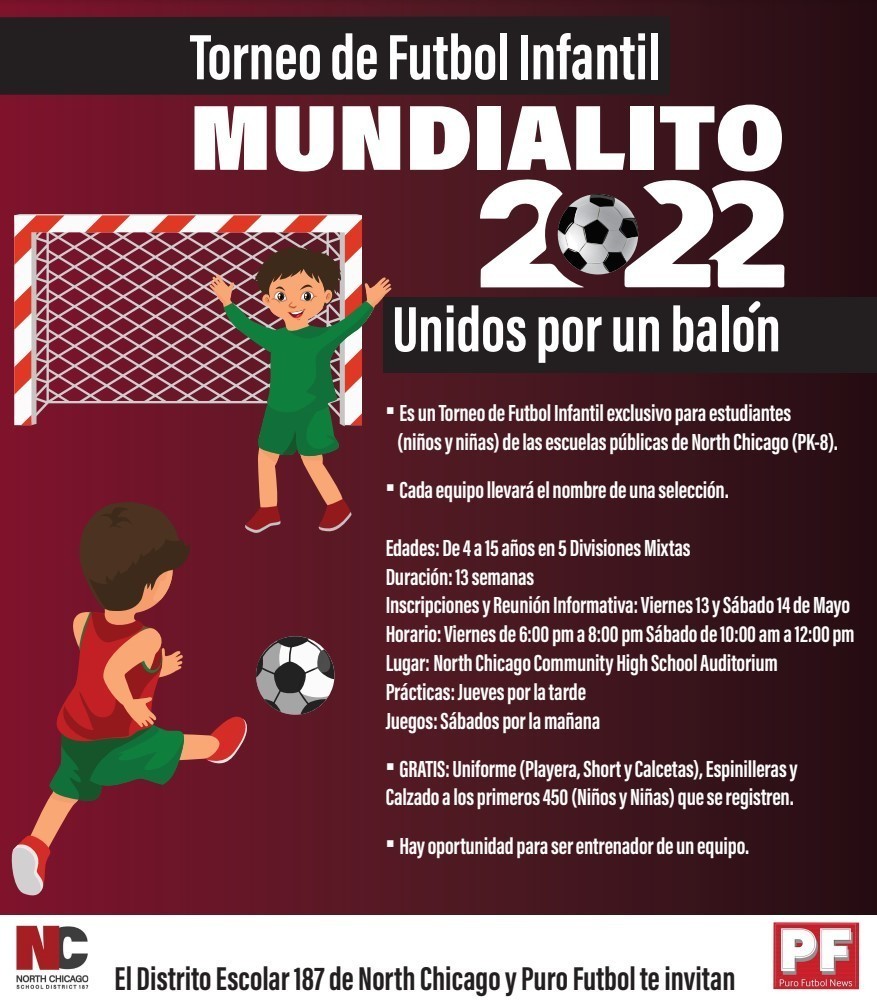 Remember to join us today @ 5:00 pm/Recuerda unirte a nosotros hoy a las 5:00 pm meet.google.com/agv-rcqd-qby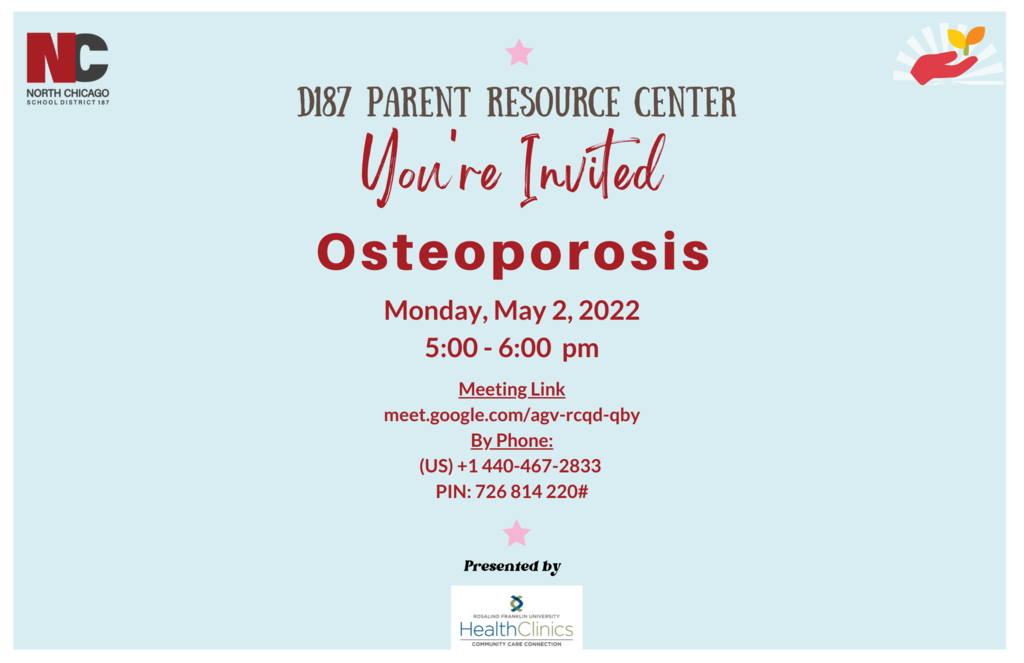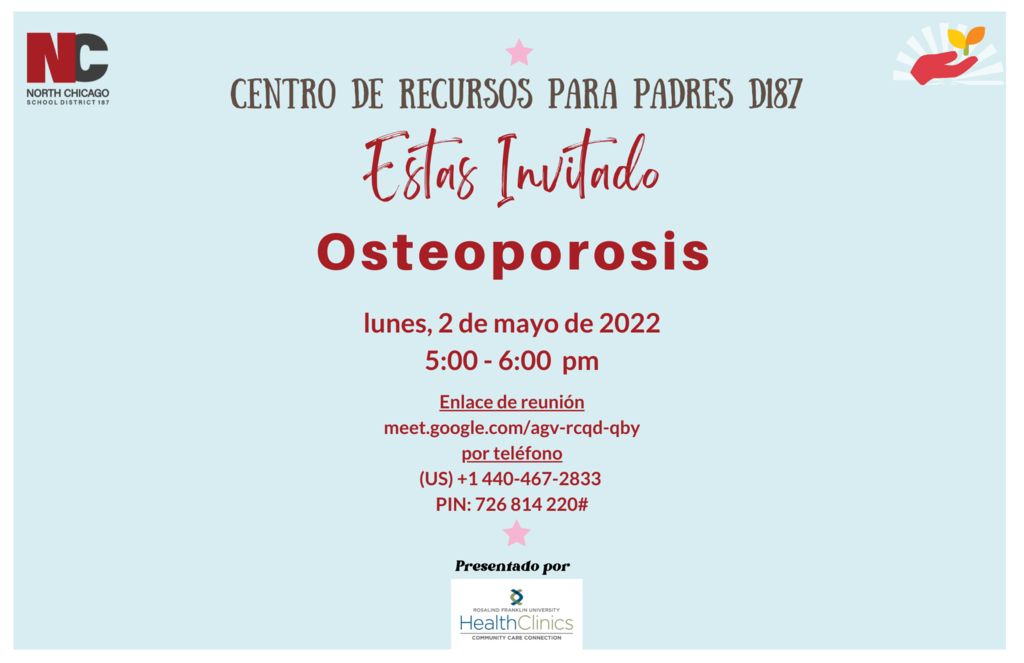 Remember to join us today @ 5:00 pm/Recuerda unirte a nosotros hoy a las 5:00 pm meet.google.com/eup-qpys-fmr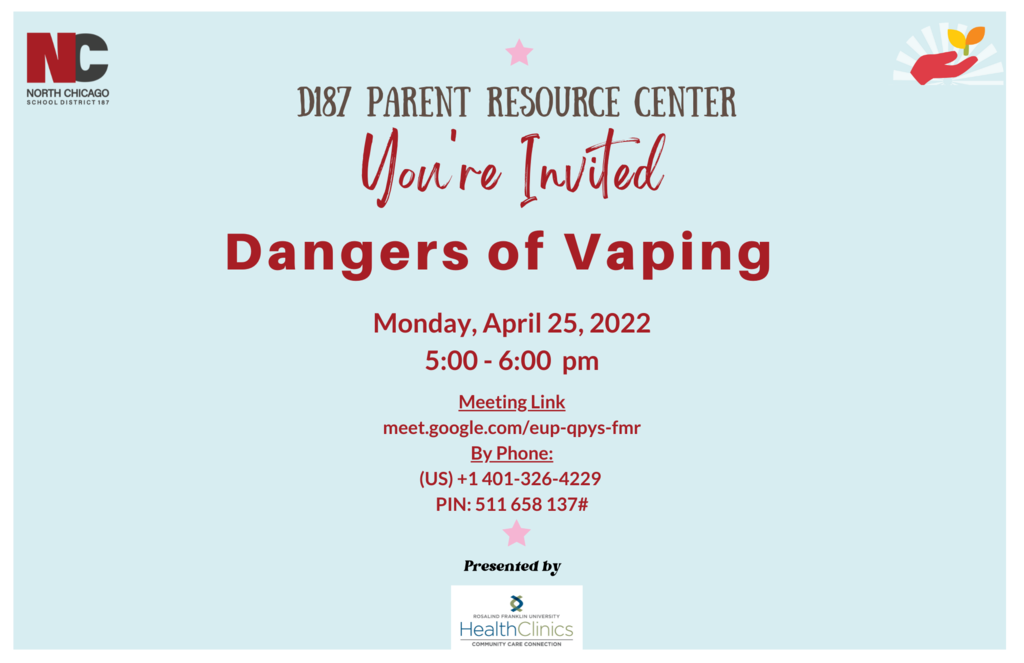 You're Invited/Estas invitado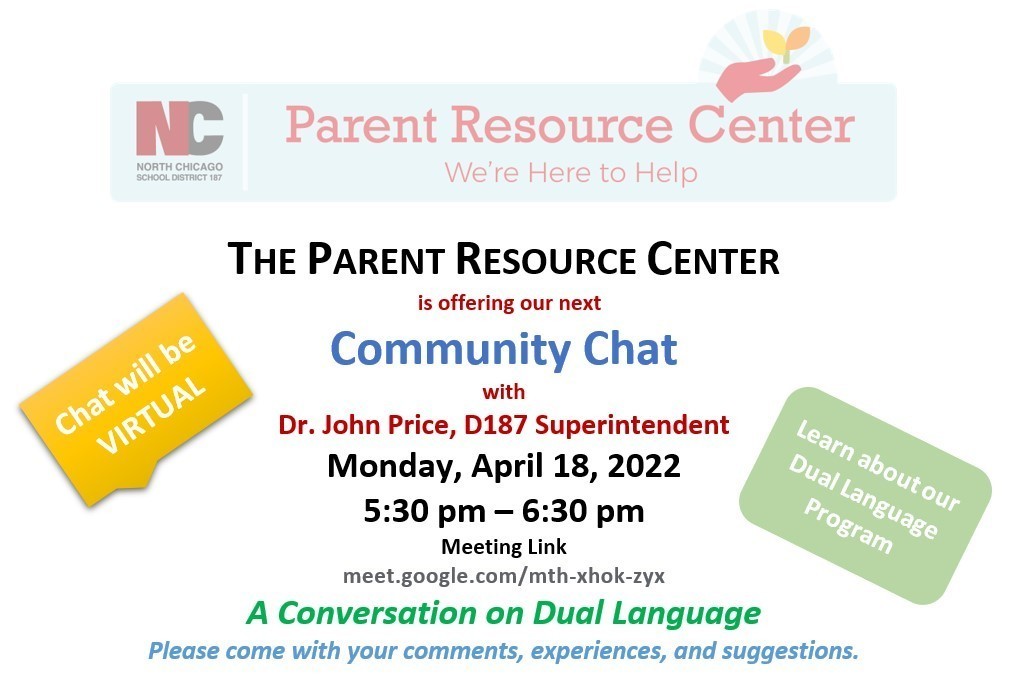 Every Day Matters/Todos Los Dias Importan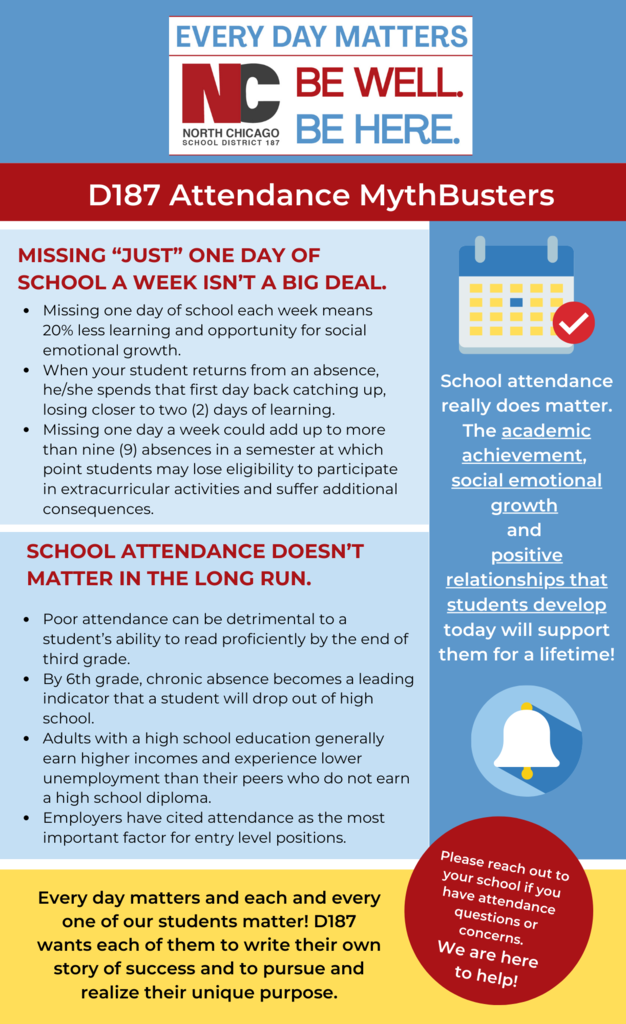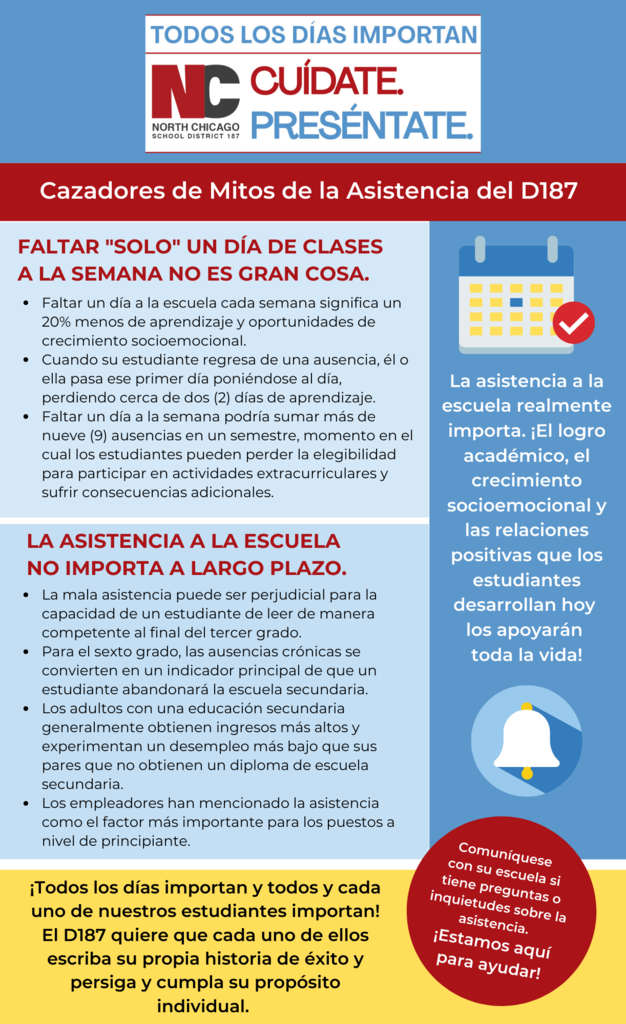 As you may be aware, AJK had an incident today involving a student that required police response. Out of an abundance of caution, students were required to remain in classrooms while administrators and available staff worked to deescalate the situation. No weapons were involved. We are committed to ensuring the social and emotional needs of our students and staff are met at all times. Measures have been taken to immediately address the safety needs of the child and the school. A safe learning environment is everyone's top priority. We sincerely appreciate the support of our parents and staff. Sincerely, Malika Rodgers Principal Como sabrá, AJK tuvo un incidente hoy que involucró a un estudiante que requirió una respuesta policial. Por precaución, se pidió a los estudiantes que permanecieran en las aulas mientras los administradores y el personal disponible trabajaban para reducir la situación. No hubo armas involucradas. Estamos comprometidos a garantizar que las necesidades sociales y emocionales de nuestros estudiantes y personal se satisfagan en todo momento. Se han tomado medidas para abordar de inmediato las necesidades de seguridad del niño y la escuela. Un entorno de aprendizaje seguro es la principal prioridad de todos. Agradecemos sinceramente el apoyo de nuestros padres y personal. Atentamente, Malika Rodgers Principal

D187 Families The Family Care Closet will be open this Thursday, March 17th from 9:00 am - 11:00 am and 2:30 pm - 4:30 pm. **Will be closed during Spring Break** ************************************************************************************* D187 Familias El Family Care Closet estará abierto este jueves 17 de marzo de 9:00 am - 11:00 am y 2:30 pm - 4:30 pm. **Estará cerrado durante las vacaciones de primavera**

COME JOIN US FOR SOME FUN/VEN Y ÚNETE PARA DIVERTIRTE

Good Morning Families, Just a reminder to participate in the 5-Essentials parent survey available until March 11, 2022. Your feedback is important for the improvement of our academy. Please share your opinions by completing the 5-Essentials survey by clicking the link below:
http://survey.5-essentials.org/illinois/survey/parent/

Mask Mitigation/Mitigación de máscara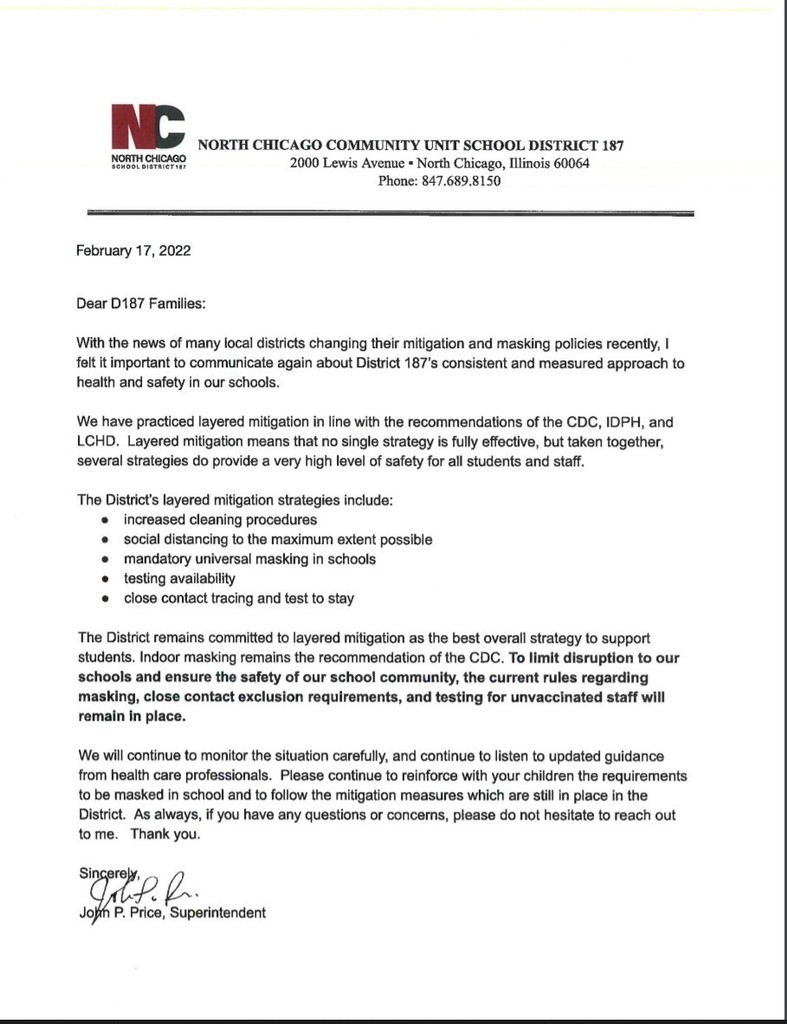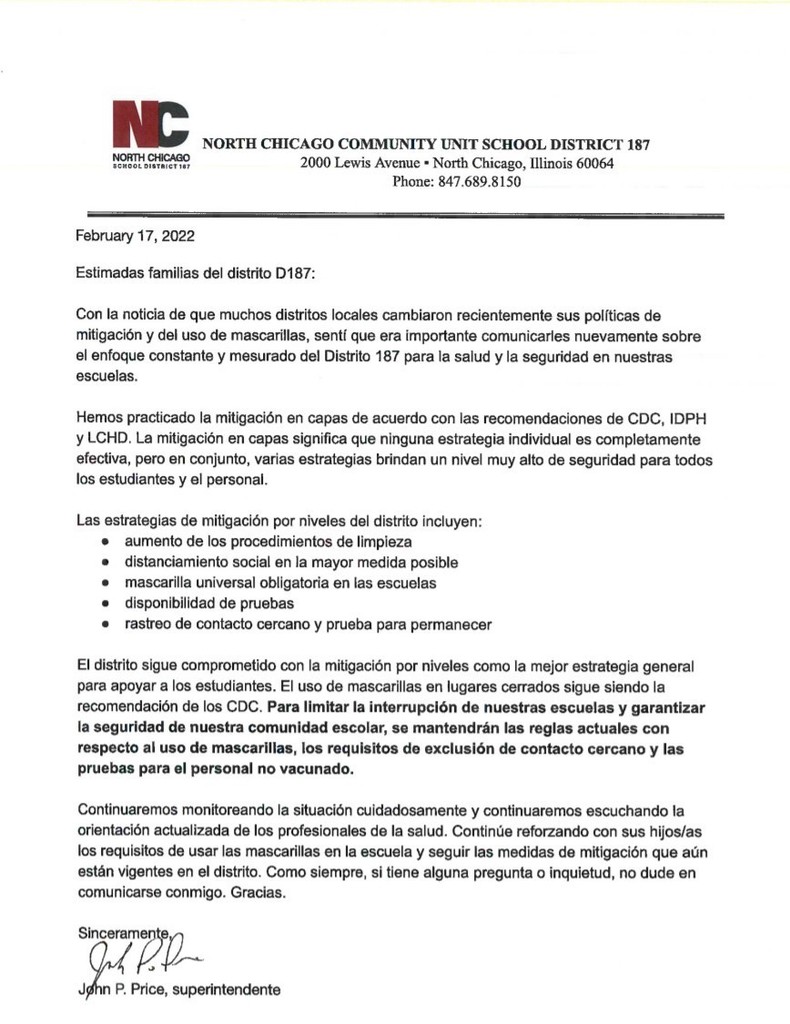 Every Day Matters/Todos Los Días Importan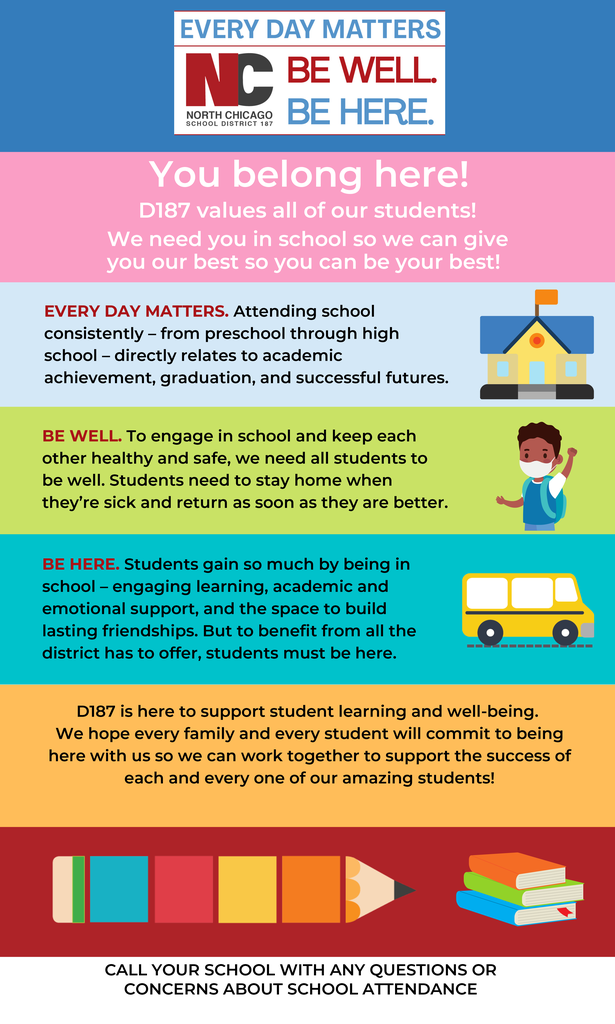 Remember to stop by the Parent Resource Center TODAY between 4:00 - 7:00 pm/Recuerde pasar por el Centro de recursos para padres HOY entre las 4:00 pm y las 7:00 pm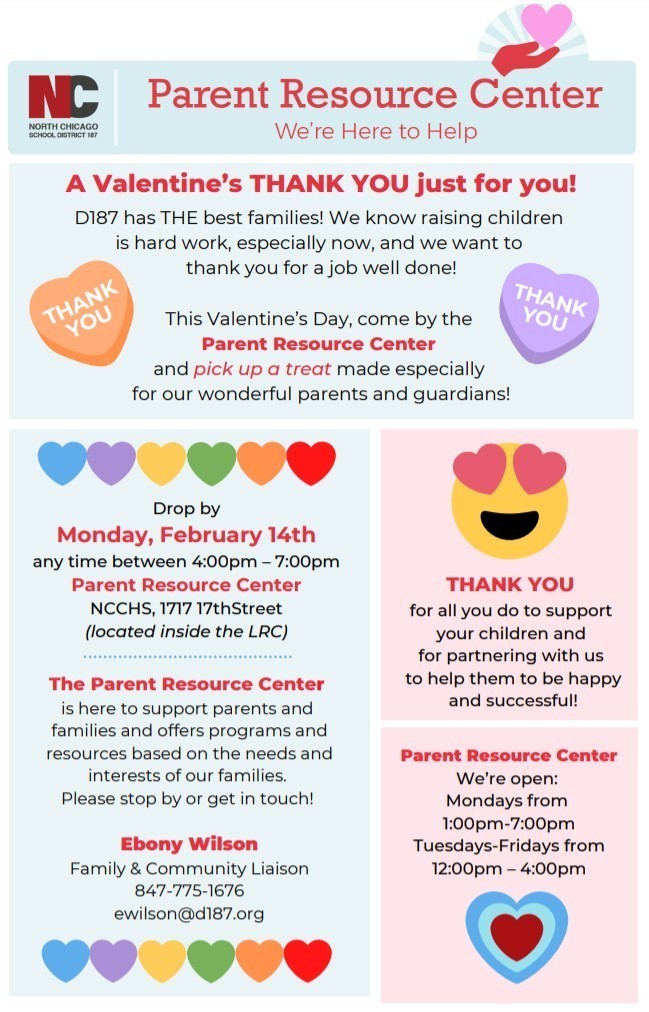 A Valentine's THANK YOU just for you!/¡Un agradecimiento de San Valentín solo para usted!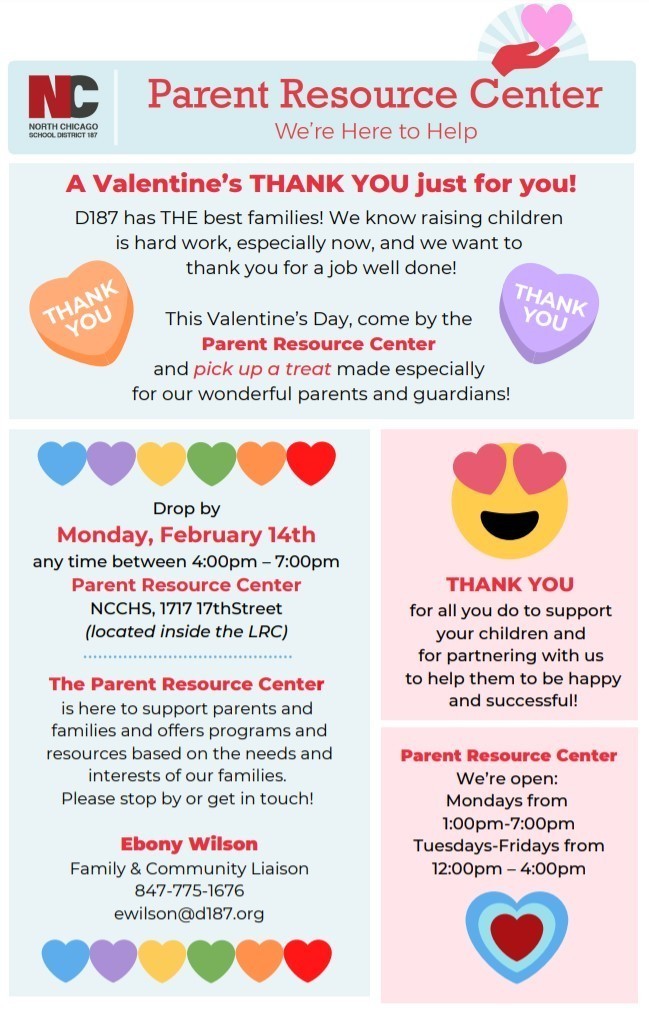 Please Join us VIRTUALLY - TONIGHT @ 5:30 pm/Por favor únete a nosotros VIRTUALMENTE - ESTA NOCHE @ 5:30 pm meet.google.com/ouo-wxjy-qhv